New Yoga Classes Offered
at Pilgrim Place
The community is invited to attend a donation-based gentle yoga class at Pilgrim Place in Claremont. This class will be held every Tuesday from 12:30 to 1:30pm in the Napier Center Common Room on Alden Road. Bring your own mat.
See Napier Center Location Map
Parking along Harrison Avenue is recommended.
Pilgrim Place Napier Building, 660 Avery Road, Claremont, CA 91711
Pregnancy and Yoga
Aimee Yates is the latest of our featured students, practicing yoga in pregnancy.
Here's a photo of her adorable twins at 2-1/2 years..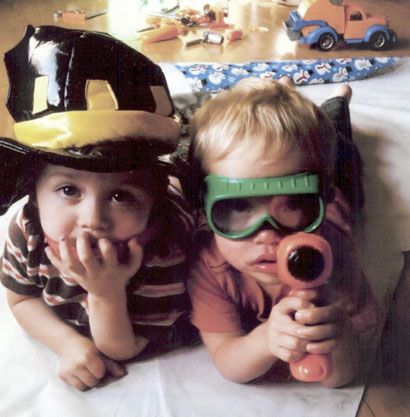 "Yoga Wherever You Are: Beginning to Seniors' Yoga" DVD Training Video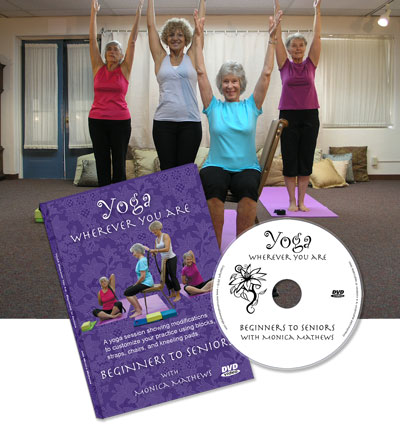 A yoga session showing modifications to customize your practice using blocks, straps, chairs, and kneeling pads. Order Online