YOGA WITH FOAM ROLLER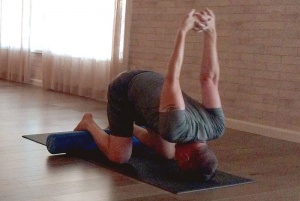 Learn a myriad of myofascial release techniques using a professional, soft, therapy foam roller. I am certified in Myofascial release and will guide you through interactive body rolling as we explore how this exciting self-help therapy has revolutionized pain management and reduced many common repetitive stress syndromes, soft tissue restrictions, muscular alignment imbalances and conditions brought on from overtraining. No hard rollers used.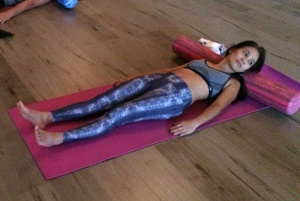 The use of this particular roller enables us to roll all areas of the body.  The soft Pro Roller is available for rent at studio for $4 or you may place an order to purchase a foam roller.