Yoga Bio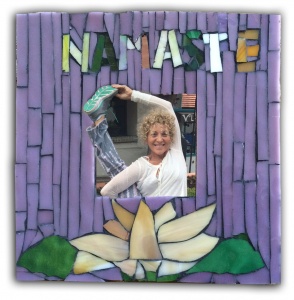 Monica Mathews is a registered E.Y.R.T. 500 hr. Yoga Instructor with Yoga Alliance, a certified aerobics and step instructor with AFAA
She completed her 200-hr Yoga Teacher Training with YogaWorks, is certified in myofascial release techniques from Erik Dalton, and is a personal trainer, practicing in Southern California. Monica is a part-time adjunct professor at The University of LaVerne and lead instructor for The Yoga Unit , Claremont and Rancho Cucamonga. She has specialized in gentle senior yoga for 17 years. One of her favorite past times is training and mentoring yoga instructors. See the Teacher Training program tab for more information on our fun and well rounded program.
Monica is committed to advancement of holistic health in the general population. Specializing in alignment and anatomical awareness she strives to assist students through her classes and workshops to achieve optimal health through the combination of practical, scientific, and yogic principles.
CLASS VENUES

The Yoga Unit in Claremont.
The Yoga Unit in Claremont opened in 2013, and is where I do most of my teaching, including Yoga Teacher Certification.  The map and location at the bottom of this web page.
The Yoga Unit 2 in Rancho Cucamonga.
The Yoga Unit opened it's second studio in Rancho Cucamonga.  Some of my classes are taught at this studio.
DISCLAIMER: The author of this site is not a physician. The ideas, suggestions, references and instructions are not intended as a substitute for medical counseling by a trained medical professional. For your safety, consult your doctor before beginning your practice. Not all exercises are suitable for everyone. Any fitness/yoga program may result in possible injury. All visitors to this site assume all risks of injury arising directly or indirectly from advice on this site. MonicaMathewsYoga.com provides links to other organizations as a service to our readers and is not responsible for the information, services, or products provided by these web sites, health professionals, or companies.