---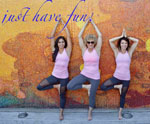 ACTIVE RAGS
Contact Tonya

---
LIVING YOGA - Jill Zavidowsky
Teacher/Writer/Owner
805 Butte Street, Claremont - 951-201-7505
---
Skin Care By Betty

http://www.skincarebybetty
---
David Swenson's Ashtanga Yoga Productions

http://www.ashtanga.net
---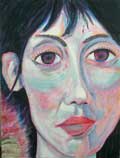 Paintings by
Ward M. McAfee
Claremont
---
Teacher training - 200-hr and 500-hr R.Y.T. Program

http://www.yogaalliance.org
---
Bug Mugs by Heidi

http://www.whatsleftofmyhead.com
Email: dolfin4hid@yahoo.com

---
Kundalini Creations

http://www.kundalinicreations.com
---

Ceramic garden sculptures by Leslie Codina are inspired by nature.
http://www.lesliecodina.com/index.htm
---
Kristie Barsugli

Claremont Wellness Spa
689 W. Foothill Blvd., Suite D
Claremont, CA 91711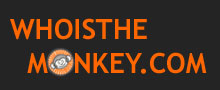 http://whoisthemonkey.com |

Funny Videos, Cool Videos, Shocking Videos, Flash Games, and More
---
YogaPoser - James Brown
Higher Yoga Training & Online Training
http://www.yogaposer.com/index.php
---

Parties Fantastic - Serving Greater Los Angeles
Offering various types of entertainment - specializing in theme parties, children's parties (pony cart / petting zoo / princesses / pony, elephant, camel rides / variety animal shows/ reptiles / exotic animals)
http://www.partiesfantastic.com/
---
Five Orange County and four Los Angeles area studios offering 500 classes per week
http://www.yogaworks.com
---
International Association of Yoga Therapists

http://www.iayt.org
---

Imagine Design Blog

Jami Goldsmith's website
---

Sher's Corner

Sherylle Tan White's Blog
---

Bliss Yoga

"Yoga is the calming of the
agitations of the mind."
Remember if a puppy was the teacher you would learn things like:
Live Simply, Love generously.
Care deeply, Speak Kindly.
When loved ones come home, always run to greet them.
Allow the experience of fresh air and the wind in your face to be pure ecstasy.
Take naps, Stretch before rising
Run, Romp and play daily.
Thrive on attention and let people touch you.
Avoid biting when a simple growl will do.
On warm days, stop to lie on your back on the grass
On hot days, drink lots of water and lie under a shady tree.


When you're happy dance around and wag your entire body
Delight in the simple joy of a long walk.
Be loyal.
Never pretend to be something you're not.
If what you want lies buried, dig until you find it.
When someone is having a bad day, be silent, sit close by and nuzzle them gently.
Most of all enjoy every moment of every day.